Expert of U.S. Nuclear Regulatory Commission Visited CIRP
2018-06-01
美國核管理委員會專家Casper Sun來院交流訪問
5月25日至29日,美國核管理委員會(NRC)保健物理專家Casper Sun應邀來院講學交流。常學奇院長會見了Casper博士,表示希望雙方加強交流與信息共享。Casper博士對我院近年來取得的能力建設成就表示贊賞,并對我院未來的發展給予了期望和信心。
Casper Sun, health physicist of U.S. Nuclear Regulatory Commission (NRC) visited CIRP from 25 May to 29 May. Prof. Chang Xueqi, the president of CIRP met with Dr. Casper and hoped that the communication and information sharing between two sides be strengthened. During the visit, Dr. Casper not only appreciated the achievements gained by CIRP in capacity building in recent years but also expressed his expectation and confidence in the future development of CIRP.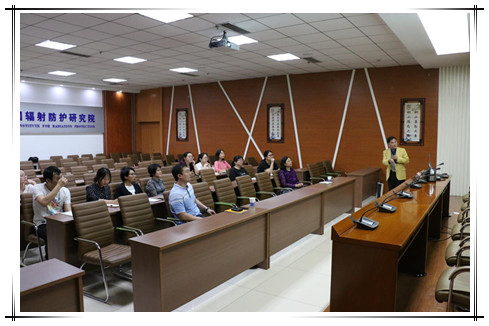 5月25日、28日,院辦國際合作組組織開展了學術報告會,Casper博士就美國輻射防護文化、尤卡山高放廢物處置庫放射風險與劑量研究和放射性甲烷的劑量評估作了報告。與會人員就C-14的評估模式、高放廢物處置中關鍵核素的安全評價和結果估算等問題與Casper博士進行了討論。
On 25 May and 28 May, International Cooperation Office of CIRP organized three symposiums, on which Dr. Casper gave presentations on American Culture of Radiation Protection, Radiological Risk and Dose from Proposed High-Level Nuclear Waste Repository at Yucca Mountain and Dose Assessment of Radioactive Methane respectively. Later, attendees from CIRP initiated discussions with Dr. Casper on assessment model of C-14 as well as safety assessment and outcome estimation of regulated radionuclides in high-level nuclear waste repository.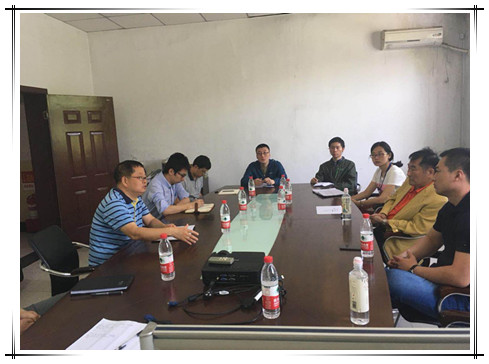 訪問期間,Casper博士還就輻射劑量學培訓、加速器中子輻照裝置的運行和發展規劃等事宜與核環境科學研究所和保健物理研究所的有關人員進行了交流。
Communication between Dr.Casper and researchers from Department of Nuclear Environmental Science and Department of Health Physics was conducted on 29 May. Two sides exchanged ideas on radiation dosimetry training, operation and development of the planned accelerator-based neutron irradiation facility, etc.
2018年5月30日
30 May, 2018